Skip to Main Content
It looks like you're using Internet Explorer 11 or older. This website works best with modern browsers such as the latest versions of Chrome, Firefox, Safari, and Edge. If you continue with this browser, you may see unexpected results.
July 2020 Event: Virtual Cooking Class with Nancy Wolfson-Moche​
Partner: Wakeman Town Farm
Looking for new choices for breakfast? Nancy Wolfson-Moche, author of VEGETABLES FOR BREAKFAST FROM A TO Z: ​Change Your Breakfast, Change Your Life, offered a virtual cook a-long event to help shake up your morning routine and find new foods to help you feel energized and ready for the day.
July 2020 Virtual Cooking Session with Nancy
Click here for a copy of the recipes. The menu: Barley or Rice Risotto, Rainbow Matchstick Salad and Cucumber Melon Mousse.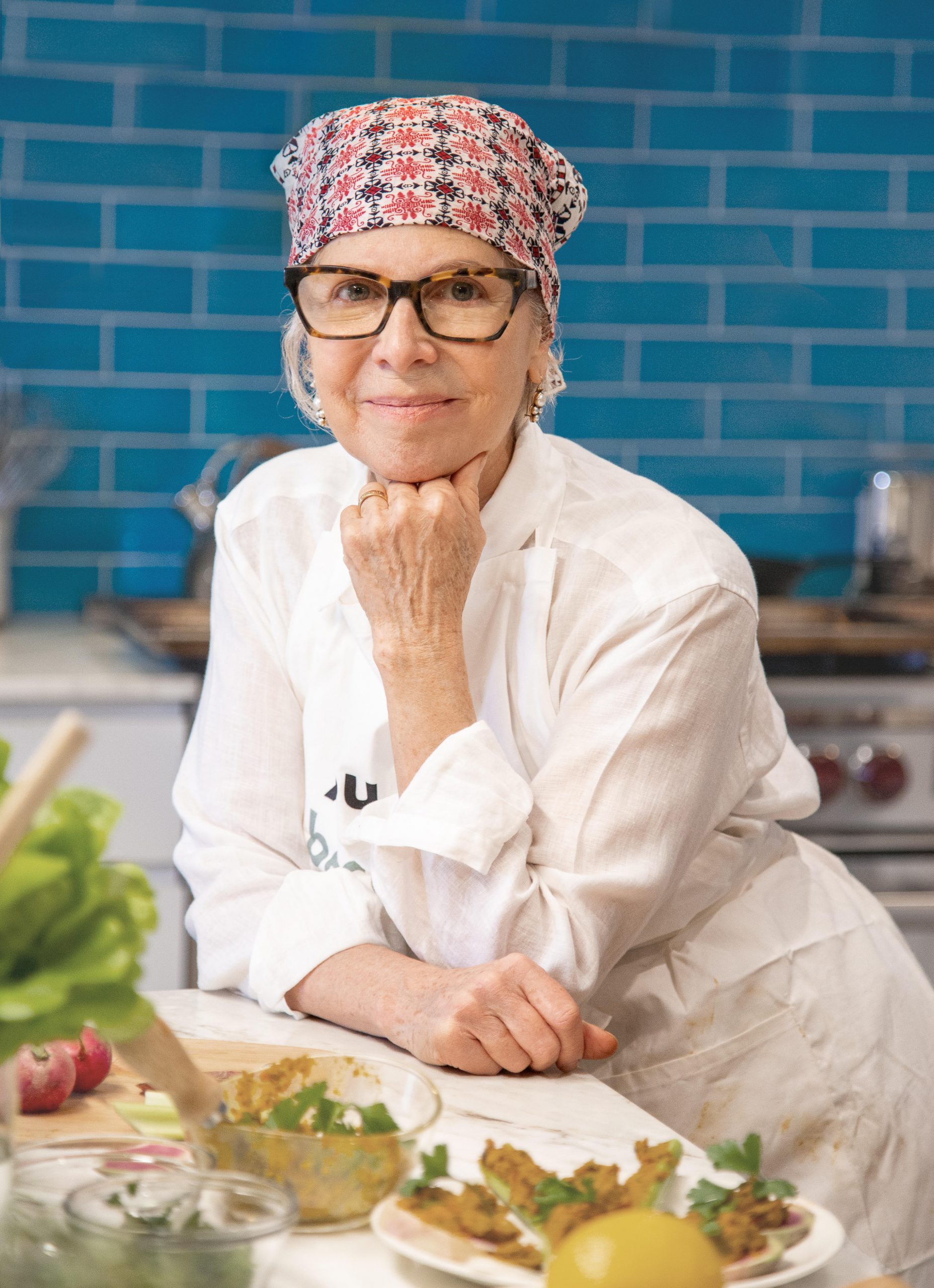 Nancy Wolfson-Moche CHHC, RYT, is the founder of you are because you eat. She coaches, blogs, crafts curricula and recipes, teaches health, wellness, culinary arts and culinary medicine to students of all ages. Nancy presents eating as a sacred practice, creating edible art, symbolic meals and menus infused with meaning and ritual. She is a certified practitioner of macrobiotics, yoga and Torah yoga. Nancy was an editor and writer on lifestyle magazines and digital platforms. Her writing has appeared in scores of magazines, newspapers and books. Check out Nancy's website: youarebecauseyoueat.com
Featured Book
Vegetables for Breakfast from A to Z invites the reader to re-imagine breakfast, letter by letter, season by season. Just as breakfast kick-starts the day, this book kick-starts the way you cook and eat vegetables. In addition to quick, easy, delicious recipes for both vegetables and accompanying grain dishes (such as: Asparagus Almondine, Yellow Carrot Nori Rolls, Purple Daikon Corn Salad, and many more), it offers insights about the most important meal of the day, facts and tips about the vegetables' nutrients, their effects on the body, including little known vegetable lore. ''An invaluable resource for any home cook or chef that will forever change how you cook with vegetables.''
Selection from the Library collection...