Skip to Main Content
It looks like you're using Internet Explorer 11 or older. This website works best with modern browsers such as the latest versions of Chrome, Firefox, Safari, and Edge. If you continue with this browser, you may see unexpected results.
The Year of the Woman : The Suffrage Centennial
WestportREADS is an annual program dedicated to strengthening the community through the shared experience of a book or an author. This year, WestportREADS will celebrate the centennial anniversary of the ratification of the 19th amendment and the history of women's suffrage. Two books — one nonfiction and one fiction — have been chosen as our year-long, community reads. The nonfiction choice is The Woman's Hour: The Great Fight for the Vote by Elaine Weiss, and the fiction choice is A Short History of Women by Kate Walbert. Copies of both books will be available at the Library. (Continue reading from The Westport Library)
With the help of our community partners, there will be events and activities throughout town. We thank the League of Women Voters, TEAM Westport, Westport Country Playhouse, Westport Museum for History and Culture, Westport Public Schools, The Westport Center for Senior Activities and The Westport Young Woman's League for joining us on this year-long celebration of suffrage.
Connecticut Suffrage Centennial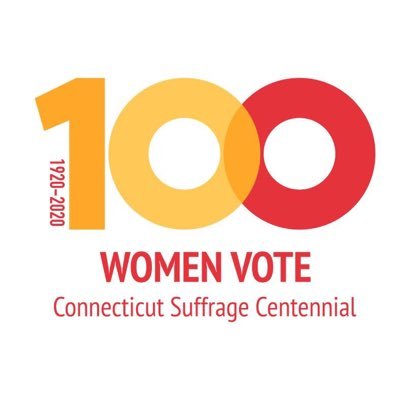 The Connecticut Women's Centennial Suffrage Commission is a body dedicated to celebrating this historic milestone in the State of Connecticut and amplifying the stories of the women who made it possible. There will be many opportunities to celebrate at the town, state, and national level. Engage on social media, attend Suffrage Centennial events throughout the year, and participate in the celebration of the century! (Continue reading from Votes for Women CT)
League of Women Voters Celebrates 100 Years
In 2020 the League of Women Voters (LWV) will celebrate its 100th anniversary and Connecticut joins more than 700 other local and state chapters to celebrate this historic milestone. They have been an activist, grassroots organization whose leaders believed that citizens should play a critical role in advocacy for nearly a century. The League's historic commitment to register, educate and mobilize voters is not only stronger, but more effective than ever. (Continue reading from The League of Women Voters CT)