Snapchat is an app for an iPhone or Android cell phone. It allows you to send photos or short videos to your friends.
After you take a picture or video, you have a few creative options! You can draw on the image like you would in Paint. You can write a sentence of text across it. You could also use one of Snapchat's fun filters! Filters are different effects that you can apply to enhance your snaps. There are filters that distort your face in silly ways, some that apply beauty makeup, and one that even lets you swap faces if you have a friend around!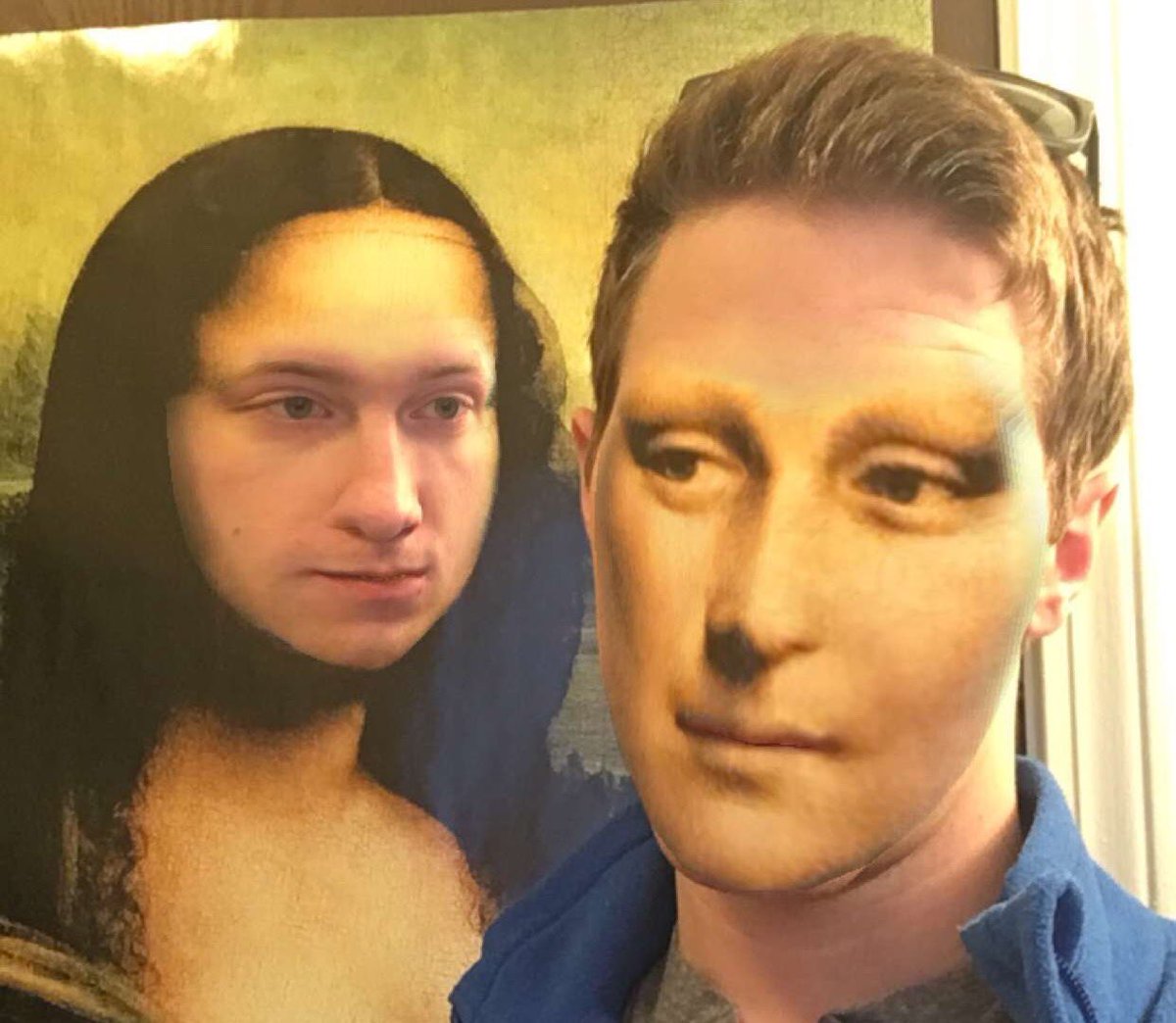 Example of the Face Swap filter with the Mona Lisa.