This free database from Scholastic contains over 70,000 book suggestions and is searchable by Guided Reading level (the current system of choice for Westport Public Schools), plus DRA, Lexile Measure or grade level. This database also functions as a catalog for shopping, but no purchase is required - ask your Library for help borrowing any good books that you find!
---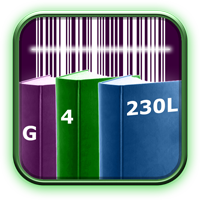 Level It $$$
This is a commercially produced app which can be downloaded on to either Apple or Android phones. Scan a book's ISBN to view the Lexile, Guided Reading,
grade level, or DRA levels for the book. There is a fee for downloading. $$$
---
Leveled Books Database
A-Z Teacher Stuff features Guided Reading and Reading Recovery levels for more than 9,000 titles, plus Accelerated Reader levels for more than 11,000 titles.
---
Lexile Find A Book
Free database searchable by author, title, keyword or ISBN.
---
Literacy Leveler
$$$
This is another commercially produced app which can be downloaded on to either Apple or Android phones. Supports Lexile®, DRA (Developmental Reading Assessment®), and Guided Reading leveling systems. Scan a book's ISBN and see its level or search for a book by title, author, or level. The database focuses on grades K through 8. There is a fee for downloading. $$$